Saddlebrooke Estates in Ottawa, Ontario
Saddlebrooke is a well established "designed community" of larger estate lots in Ottawa's rural west end, sitting between high-tech Kanata and the village of Carp. The homes that occupy the Estates were built between the early 1990s and the present day (the final lots sold in 2021).
Saddlebrooke was developed using the natural landscape as the only guide. Following the natural topography of this part of the Carp Hills allowed the community to emerge with an organic flow that truly reflects the beauty of nature.
The design was intentional under the guidance of J. Garth Aselford, who used the names of his parents, John Aselford and Edith Margaret, when naming the long, gently winding streets within the Estate.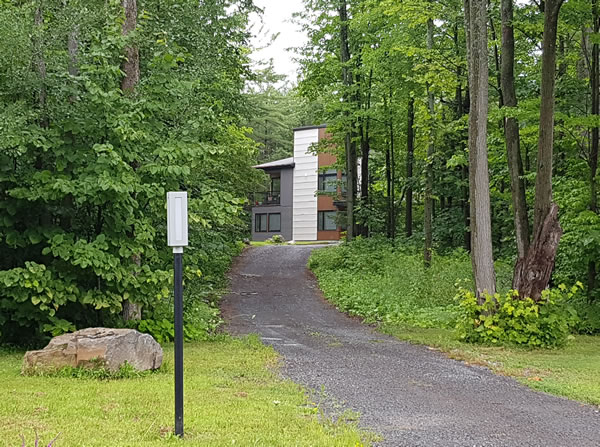 About the Carp Hills
Described by Ducks Unlimited as "an ecological jewel in the backyard of the nation's capital", The Carp Hills cover just shy of 10,000 acres, characterized by woodland, rocky barrens, and shallow wetlands. Hundreds of species of wildlife, including ones rare and at-risk, find their home here.
Aselford's vision included protection for the natural environment surrounding the estates. At the time of establishing this new community, he donated over 500 acres of land to the City of Ottawa. This substantial parcel of land became John Aselford Environmental Park and Wetlands, extending north to Thomas Dolan Parkway. This was the beginning of the Carp Hills Natural Environmental Area.
Garth was proud to pay homage to both the natural environment and the legacy of his parents through the establishment of the Saddlebrooke Estates.
A Legacy of Community
Today, Garth's legacy continues through Burnford Realty Limited, the family-run and community-focused real estate company he founded with his wife Barbara, as well as through Aselford Development Corporation under the direction of his daughter Krista Aselford.
Click to learn more about Burnford Realty or Aselford Development Corporation.