Lots for sale Ottawa, Ontario
Land for sale in Ottawa's Saddlebrooke Estates
The Saddlebrooke Estates were sold in two phases, making it easy to drive through the community today and get a strong feel for how your future home might sit on its own two to five acre lot. Custom built homes surrounded by mature trees on large private lots create a decidedly peaceful atmosphere. The lots remaining for sale occupy John Aselford Driveway and Edith Margaret Place. Contact us today for more details and to arrange a site visit.
Ottawa Lots for Sale Pricing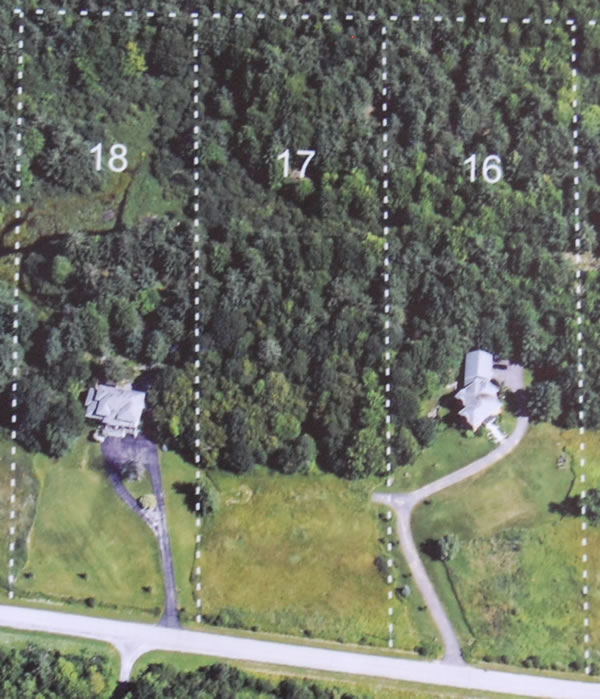 Lots range in price from approx. $160,000 to $200,000, representing excellent value for custom home building lots in such a unique and natural setting. The rolling hills and trees of 300 acres of protected park land surround this exclusive community in the Carp Hills, meaning that no development will ever encroach upon your home.
Ottawa Lots for Sale Depth
Many who visit the Estates for a quick drive don't appreciate the lot depth. As seen in the picture here (of three lots that sit on John Aselford Driveway), the lots go much further back than the visible treeline.
Lot 17 (Larch), whose details are listed below, sits between two lots that already have homes on them. With a total of 3.2 acres, the frontage is 213 feet, but the depth stretches back 688 feet, offering a great deal of privacy and seclusion in a wonderfully treed setting.
Land for sale in Ottawa
Balsam lot for sale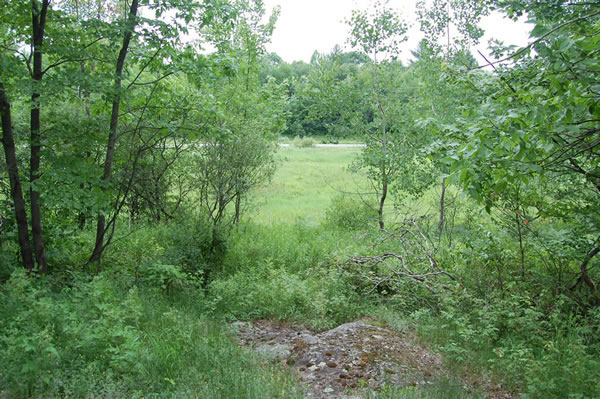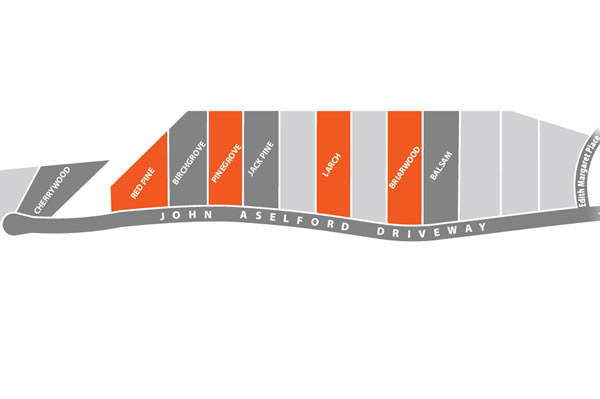 Birchgrove lot for sale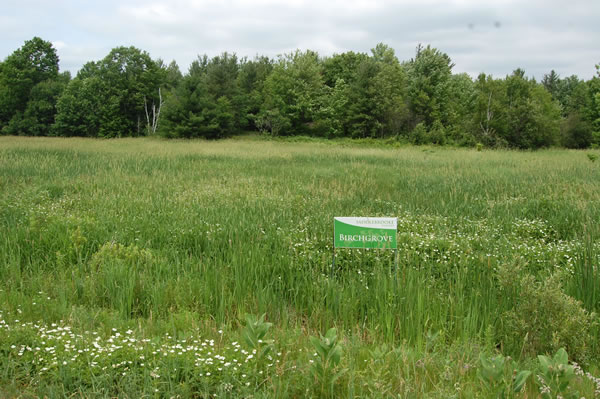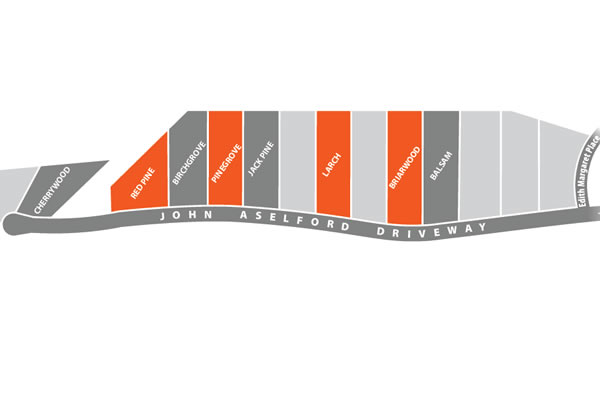 Briarwood lot for sale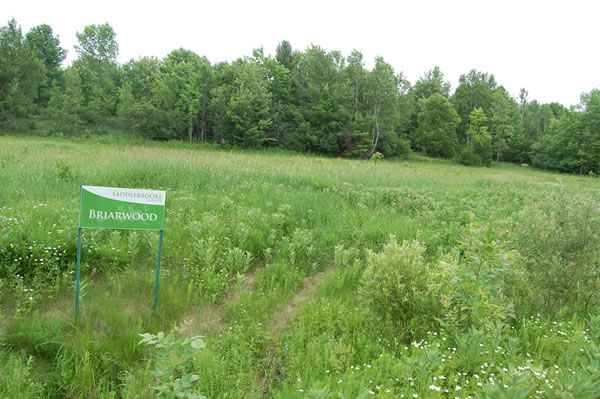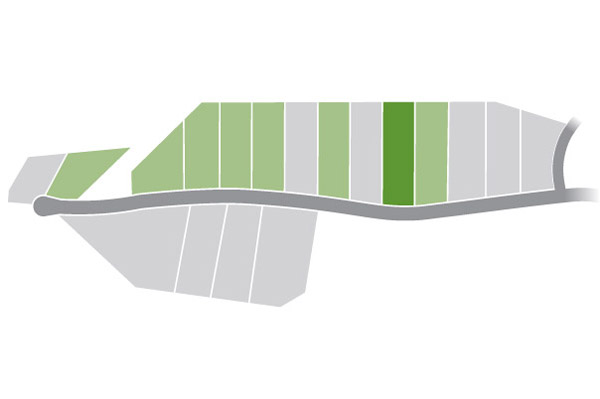 Cherrywood lot - CONDITIONALLY SOLD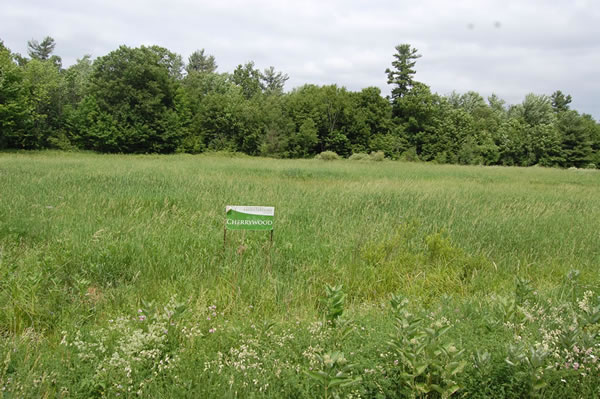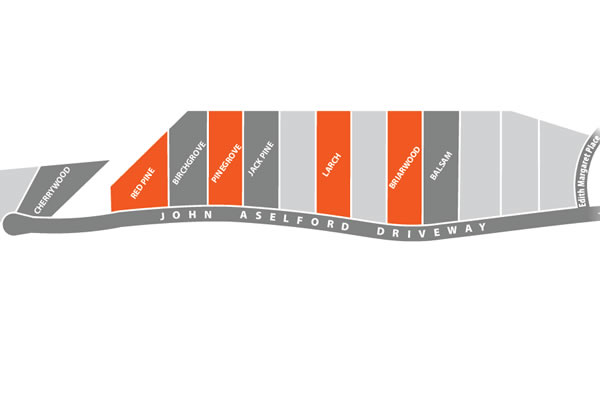 Jack Pine lot for sale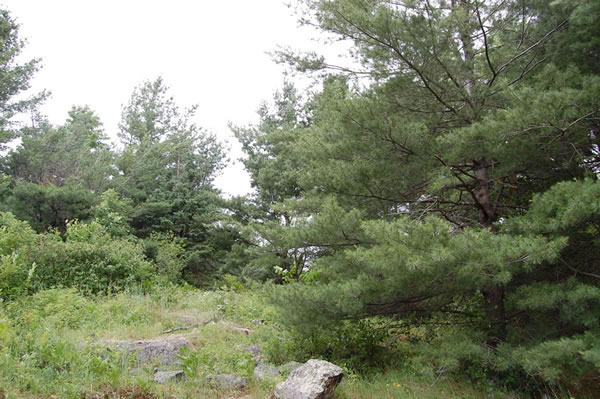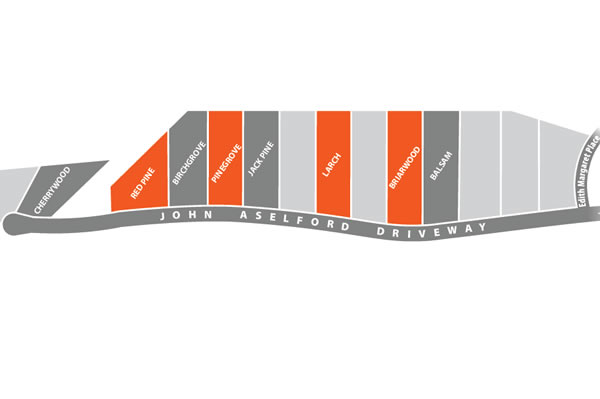 Larch lot for sale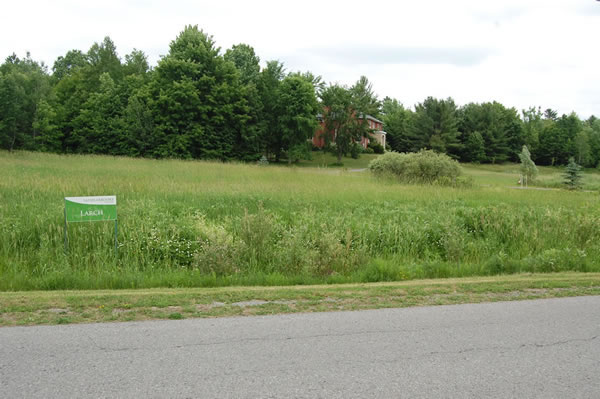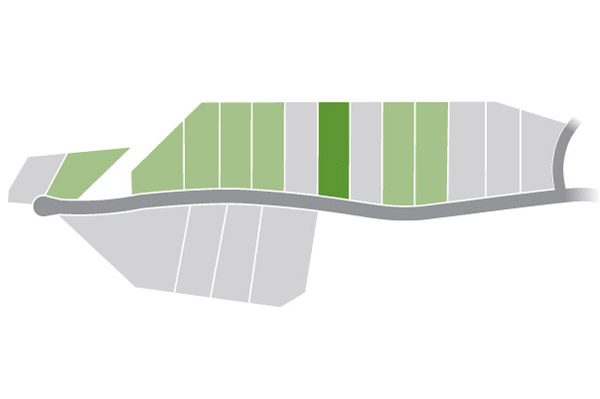 Pinegrove lot for sale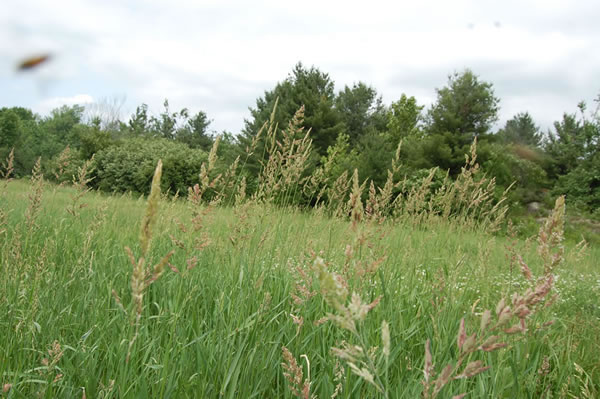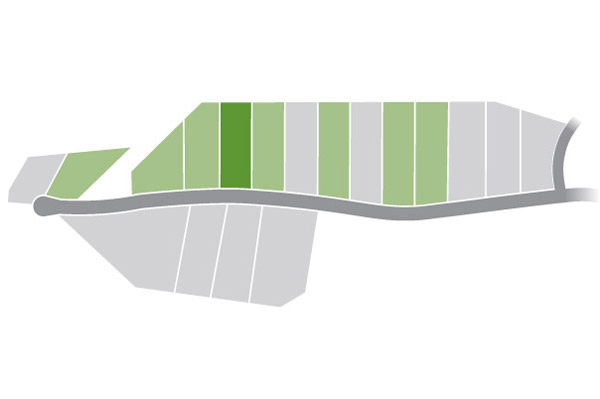 Red Pine lot for sale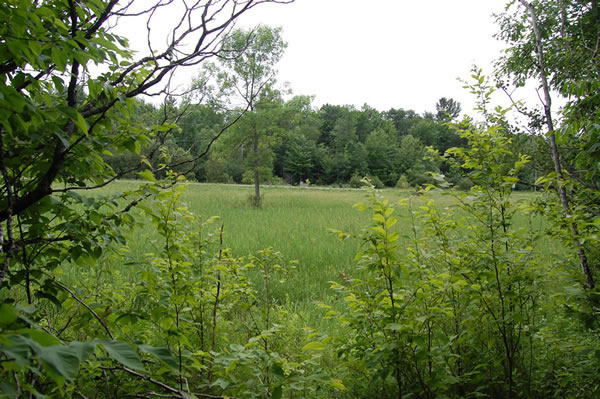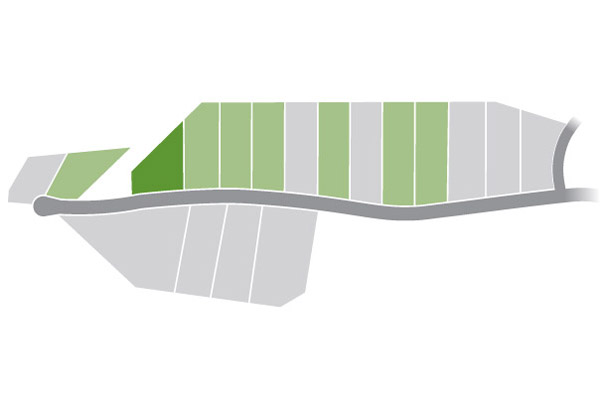 Autumnside lot for sale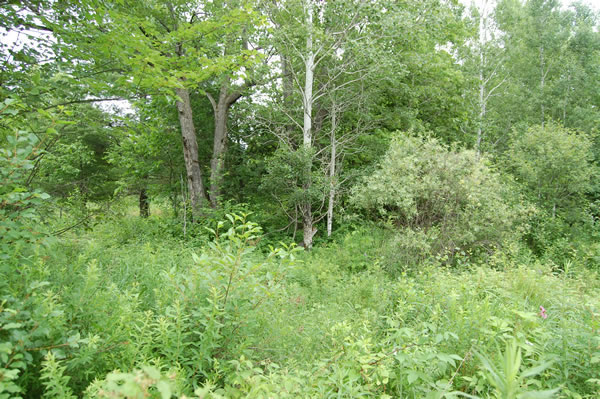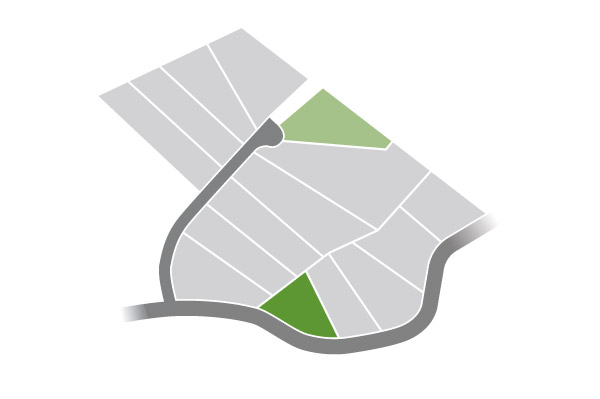 Eastside lot for sale